The poet of the small form
My first approach to filmmaking was guided by the New American Cinema in New York; the filmmaker, Gregory J. Markopoulos, had en- couraged me to see film as a poetic medium, and the 16mm Bolex camera gave me the freedom to be my own cameraman. Looking back on that time, I still feel the enthusiasm and hope that surrounded Film. Another important resource was the cinematheques in New York, Brussels and Vienna, where I had the opportunity to see and learn from the great silent films.
I was 18, when I first came to Greece in 1967 and filmed Winged dialogue on Hydra, and I continued to draw upon my experiences of Greece with Markopoulos over the following decades. The astringent limitations of both were an inspiration and stimulus because the chal- lenge was always how to continue with very limited means.
Leading up to my filming From the notebook of… in Florence in 1971, I immersed myself in the notebooks of Leonardo and in his city; I also spent many hours in The Uffizi. The condensed lyric of Amor (1980) points also to economy and the intuitive search for what is necessary. My outstretched hand reaches into the frame to suggest the harmony of space and architecture.
The two short films that conclude my program are again related to Greece. The central figure in The suppliant is a small bronze replica of an ancient statue that stood in a friend's apartment in Brooklyn, looking out on to the Manhattan skyline, and Among the eucalyptuses (2017) was filmed mostly in the back streets of Pireaus.
From inside my filmmaking I have no reason to use the terms avant-garde or experimental; my interest is in the vision of individual filmmakers. Rather than emphasize these terms, I speak about 'this tradition of film-making' with a sense of reaching into the future.
Robert Beavers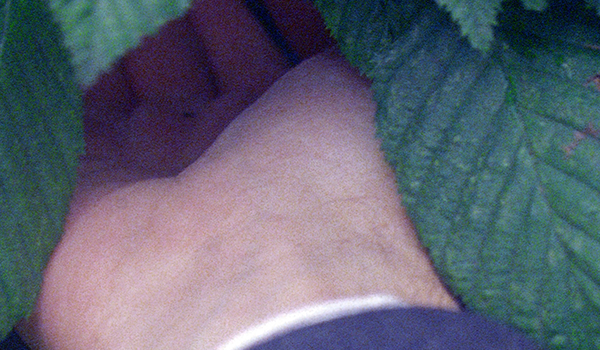 26
Nov 2019
Tuesday / 18:00
Amor 1980, 15', Έγχρ./Color, Με ήχο/Sound, 35mm/DCP Director: Robert Beavers Amor is an exquisite lyric, shot in Rome and at … Read more →