he 10th Avant Garde Film Festival is honoured to present the tribute " Manoel de Oliveira: a signa- ture to light". The outstanding Portuguese director Manoel de Oliveira, born on 1908, in Porto, by wealthy parents, was initiated in cinema 1927. His first film, the poetic black-and-white documentary short, Labor on the Douro river, was released in 1931. He died in 2015, aged 106. That is a remarkable itinerary of 88-year love of cinema. During the war and under Salazar's authoritarian regime, he made the neorealist in style black-and-white Aniki-Boko (1942).
After the war he decided to study color-filmmaking in Germany. The stunning use of color and his emerging uncompromising modernist style is evident in the masterpiece Rite of Spring (1962). From the 1970s and early 1980s, our programme premieres three films from De Oliveira's Tetralogy of Frustrated Love: the Bunuelian Past and Present (1972), the sublime Doomed Love (1979), and the inimitable Franscisca (1981).
From the 1990's until his death De Oliveira made a film every year. We opted for: 'No', or the vain glory of command (1990), which takes a long view of Portuguese history; Abraham's valley (1993), which is a Portuguese version of Madame Bovary, and Blind man's buff (1994) for its sensitive portrait of poor people in Lisbon. Finally, both the fiction film Voyage to the beginning of the world (1997) and the autobiographical Oporto of my childhood (2001), feature a director revisiting the locations of his youth. With our 12-film tribute, we hope to give back to De Oliveira, and to the Greek cinephiles, a little of the joy, the energy, the love of life and cinema that he knew how to give and invent.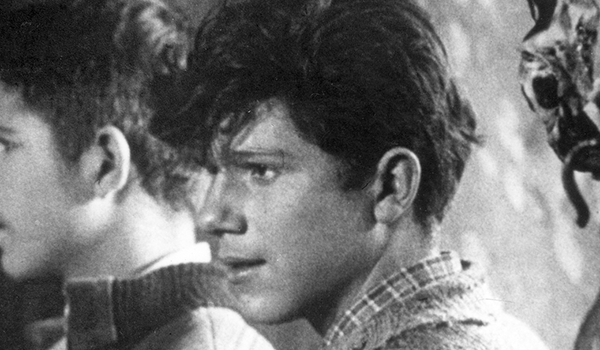 21
Nov 2019
Thursday / 18:00
A caça / The hunt Ελληνική Πρεμιέρα/Greek Premiere Μυθοπλασία/Fiction, Πορτογαλία/Portugal, 1963, 21 ́ 35mm, α/μ/b&w, Πορτογαλικά/Portuguese This allegorical short … Read more →