Greece has been a late comer to the historical avant-gardes, during the interwar period, with more openings in literature and the visual arts but not in cinema. The two Nobel laureates Elytis and Seferis left an inheritance of cosmopolitanism and experimentation more on the formalist than on the political side. Theo Angelopoulos, in Athens, return to Acropolis, contemplates on the legacy of the generation of the 1930s, Seferis, and the epigones such as Tsarouhis and Chatzidakis, and orchestrates his own hegemonic version of Greek modernity. In the case of Elytis, Vouvoula Skoura, in Water on the table makes an evocation to the archetypes of his poetry, in a lyrical search for his modernist aesthetics.
In Greek cinema we witness a delayed entry of modernity, as late as the mid 1950s, when young directors such as Nikos Koundouros, with The ogre of Athens and Michael Kakoyannis, opened up to art cinema and used the rembetiko music as a code of exploring and making visible subaltern social groups, such as women and the proletariat of Piraeus.
In the 1970s a veteran director, Costas Sfikas and two young directors, Thanassis Rentzis and Antoinette Angelidi, adopted new visual practices to explore the limits of modernity and experimentation. The Model by Sfikas represents a bold conceptual experiment, by inventing a visual representation of the mechanisms of capitalist extraction of surplus value, and the alienation of time. In Vio-graphia Rentzis explores the archaeology of cinema with new forms used by the directors of expanded cinema to produce a visual poem. In Topos Angelidi goes beyond her first experimental works to produce a majestic critique of visual pleasures and phallologocentrism. Engaging in dream like sequences with mythopoetic power, she combines a feminist critique with the poetics of womanhood.
-Maria Komninos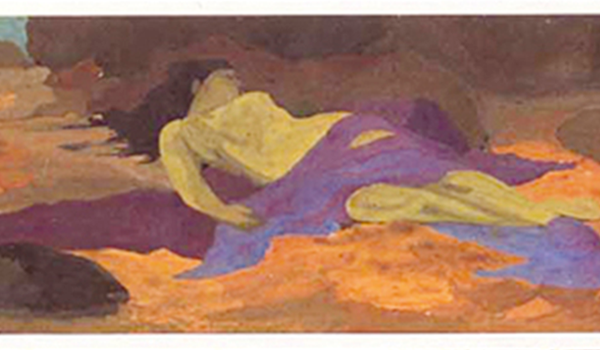 23
Nov 2019
Saturday / 21:15
Vio-grafia Πειραματικό/Experimental, Διευρυμένος κινηματογράφος/Expanded cinema, Ελλάδα/Greece, 1975, 97 ́, 35mm, Έγχρ./Color, Με ήχο/Sound In Vio-grafia—with the pioneering use of the … Read more →