French artist Marie Losier (1972) is best known for her dream-like 16mm film portraits of avant-garde musicians and film-makers. She is an artist dedicated to analog filmmaking in the era of the digital. Marie lives and works in New York for over 20 years and has shown her films and videos at museums, galleries and festivals. She designed props for Richard Foreman and learned to shoot on 16mm with Mike Kuchar at the Millennium Film Workshop, revealing her boundless urge to collaborate closely with artists. She is the artist of the artists.
Her highly personal body of work ranges from intimate portraits to rollicking performance-films with costumes and sets created by her, all inspired by the silent cinema. She persuades the artists to re-enact scenes from their own lives and what begins to emerge is a truth that far exceeds the conventions of traditional documentary filmmaking. Every film is a live performance event, with Marie participating with her hand-held Bolex, a vital part of her body, like an extra hand. Being somewhat small and acrobatic, she creates a dynamic relationship between her and her subject. She is not a neutral participant, but one equally engaged and inspired by what is happening in front of her camera. Fiction, fantasy, dream and reality co-exist, and somehow the hidden or unknown parts of her subjects' personality are being revealed.
We present a full retrospective of her body of work, starting with her two feature films The ballad of Genesis and Lady Jaye and Cassandro, the Exotico! Her short films are presented in four sections: in the first, her films on the musicians Felix Cubin and Alan Vega are featured; the second and third sections are consisted of short-films – portraits of artists from the artists' community of New York, where Losier found her home; and the last section, is consisted of short films based on the multiple versions of performance-art, in which Losier is both behind and in front of the camera.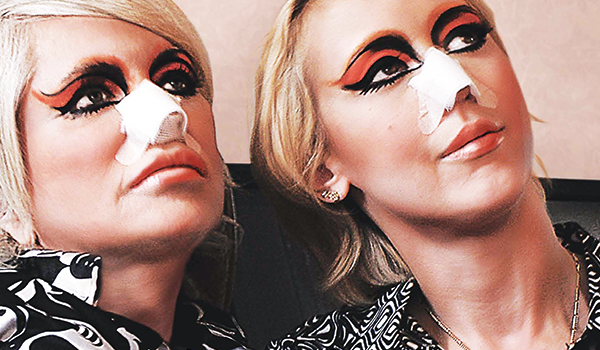 22
Nov 2019
Friday / 19:00
The ballad of Genesis and Lady Jaye Ντοκιμαντέρ/Documentary, Η.Π.Α., Γαλλία/USA, France, 2011, 75 ́ Video, Έγχρ./Color, Αγγλικά/English Forerunner of the … Read more →