The family has always been central in the stories Greeks tell on the screen, the page, or the stage. Yet in recent years, with a significant moment being Economides's Matchbox (2002), the Greek family has returned with a vengeance, and in trouble. It is now a shortcircuit-in-family, whose thematic centrality seems to be supporting a social, political, cultural, but also cinematographic critique.
Matchbox may have seemed out of context in the full-of-confidence Greece of the upcoming 2004 Olympics; yet today, it is seen almost as an ethnographic commentary of an impending social crisis. Similarly, Dogtooth and Strella initially seemed unrelated to what became known as "the Greek Crisis", even though their release coincided with its first official announcements. With time, however, this connection was developed, if it was not there in the first place, it became clear and emblematic. The shortcircuit-in-family became the most recognizable story repeated in the Greece of the Memoranda. See how Attenberg already makes a Dog- tooth-style allegory more concrete: the out-of-joint family is now treated as a direct reference to the country's modernity. See how Country of Origin, also starts from where Strella had ended: the queer and desiring self now has to face not only the familial, but also the historical, the archival and the political short-circuiting of a country ready to blast.
Many a Greek film later, critics still speak about this new cinematic wave that sees the (Greek) family as a hidden world of violence, trauma, abuse and non-normative attachment. And, from this perspective, audiences now seem eager to review the representation of Greek family in earlier periods, in works by Angelopoulos or Cacoyannis, and appreciate films such as Fear by Manoussakis, or Sheperds of discord by Papatakis.
This programme has been designed as a companion to my book There is Something About the Family (Athens, Patakis, 2018) where all these films are discussed. Returning to them today means reconsidering how much they have become the symbols of a whole period; how they have framed new discussions on family and society and have turned, for better or worse, into the commonplace images of a very complicated and traumatic period.
Dimitris Papanikolaou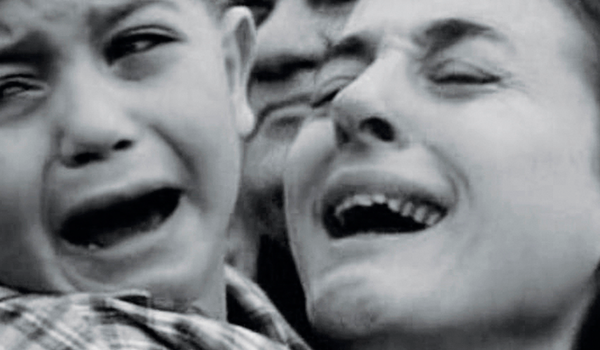 21
Nov 2019
Thursday / 19:00
A matter of dignity Μυθοπλασία/Fiction, Ελλάδα/Greece, 1958, 112 ́ 35mm, α/μ/b&w, Mε ήχο/Sound A dark Acropolis in the opening credits; … Read more →